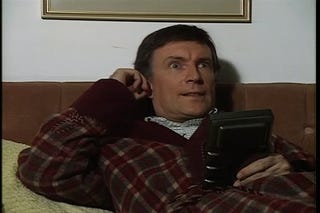 Whenever a film adaptation comes out, the same klaxons blare: the movie ruined the book! That's a load of fetid dingo's kidneys. Case in point, Douglas Adams wrote the Hitchhiker's Guide to the Galaxy for just about every available media - radio, books, stage, TV, video games and film.
Each version was adapted to suit the medium, rather than forcing the story to fit. He is the first, and so far only writer to do that for so many different formats, and Zarking Fardwarks, if he didn't do a hoopy job!
It's the nature of adaptations to alter a story for the chosen media, and as a veteran TV, radio and stage writer, Adams understood this. Here's a fan's guide to the Hitchhiker's Guide to the Galaxy's multiple formats.